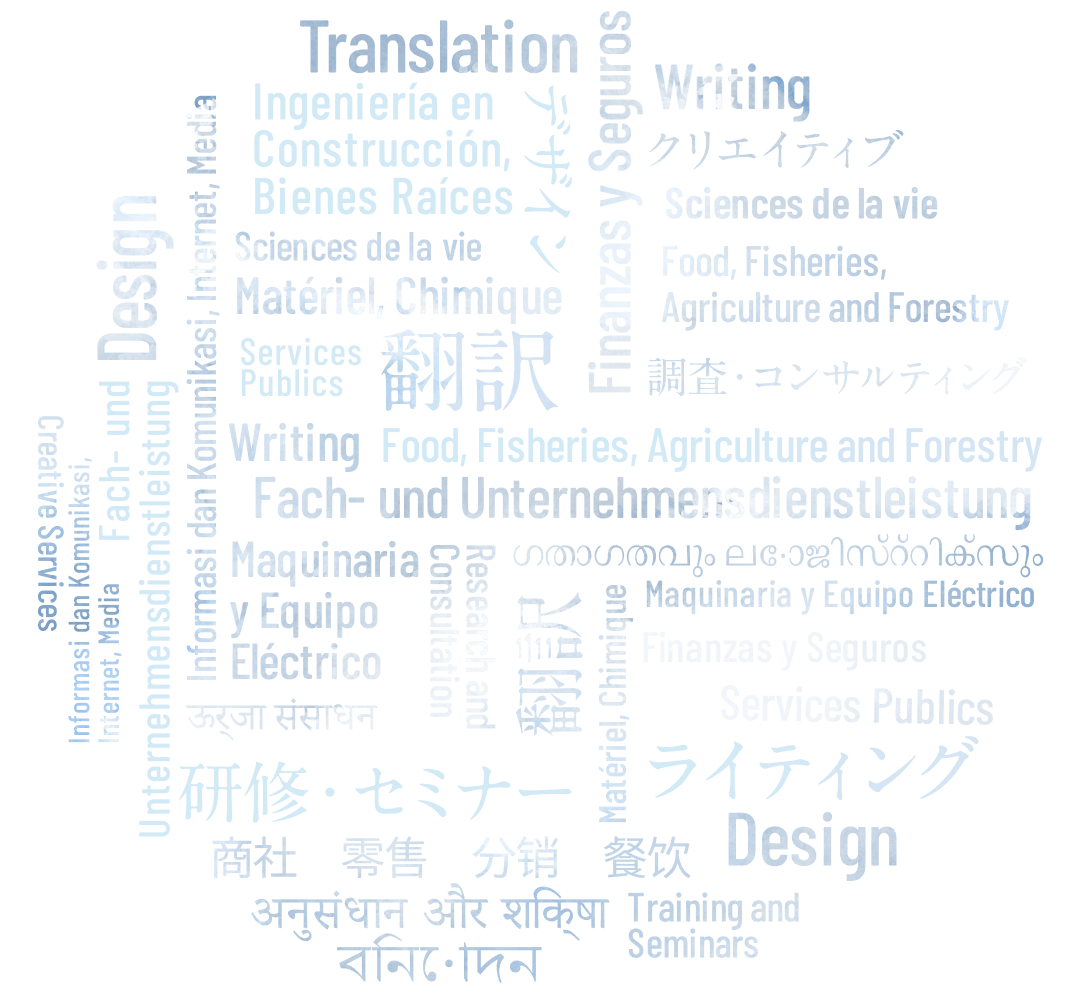 Global Interface & Solutions


SunFlare has worked for over half a century
in business translation for leading-edge science and technology
as well as many other industries.
We leverage our knowledge
backed by an extensive track record, experience and powerful foresight.
Our solutions in translation and much more
Our services bring true value to our clients
in all industries, fields and sectors.
SunFlare's Three Strengths
SunFlare's services are based on a proprietary system designed to deliver documentation securely and reliably. We aim to provide optimal solutions based on the principles of quality and security, both of which are essential requirements in business.